Inshore Half Day
(4 hours): $600 (1-3 anglers), $700 (4 anglers), $800 (5 anglers)
Inshore ¾ Day
(6 hours): $700 (1-3 anglers), $800 (4 anglers), $900 (5 anglers)
Inshore Full Day
(8 hours): $800 (1-3 anglers), $900 (4 anglers), $1,000 (5 anglers)
Inshore Family Friendly Relaxed Trip
(4 hours): $450 - This trip is designed to just get out on the water and catch a few fish - relaxing
Offshore Full Day
$1300 (1-4 anglers) Get an amazing offshore trip that will take you into the Atlantic. You will catch some of Florida's best fish.
Deep Dropping Specialty Trip
$1600 (1-4 anglers) - Specializing in deep dropping for tilefish, snowy grouper, yellow edge grouper, pomfret, and swordfish
Book Your Trip
Click here and we will send you an email with the payment options. We use PayPal and Venmo.
---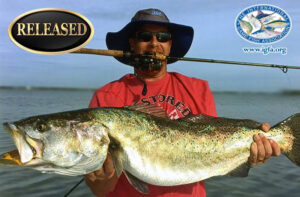 BAIT FOR TRIPS
Pricing for bait is not included with the trip. Your guide will inform you of the bait pricing and option.